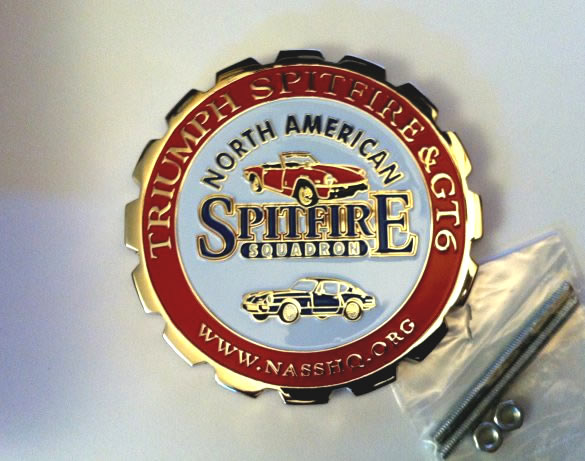 These are enamel on heavy (not thin bendable metal) cast stainless steel
The background is white enamel, with red and blue logo and outlines.
The outside ring and main base plate are polished stainless steel.
They are approximately 3.5" in diameter with the standard screw stud
mounting arrangement. metal badges designed for grill mounting.
Please send your Name and address with your
NASS membership # along with a check for $30.00.
Make the check payable to NASS.
Send your order to :
NASS Grill Badge
727 So 7th St.
West Terre Haute, IN 47885 USA
-OR-
Or if you'd like to pay via Paypal, send your $31.00 payment to -
In the comment section of the payment,
include your name address and membership number.
Without it you will not receive a grill badge.